1500W "Nova Live R" Black Electric Panel Heater - 640mm(w) x 400mm(h)
-£10.00
In Stock
Watts: 1500W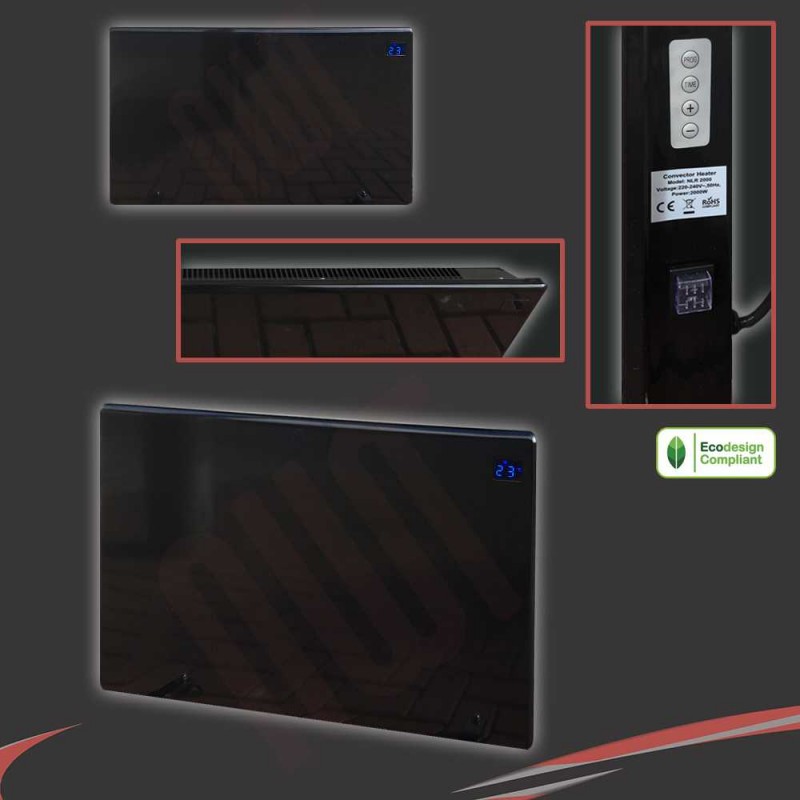 arrow_upward arrow_downward
The 1500w Nova Live R is a superb black electric panel heater featuring a built in digital thermostat and multiple 24 hour 7 day programming facilities. This panel heater is simple to use, efficient and stylish.
5% Checkout Discount on 3 or more mixed Nova Live R Panel Heaters
local_shipping If you order before 2pm your order will be delivered FREE on Thursday, 18th August
This product is available to view in our Conwy based showroom.
Data sheet
Height (mm)

400mm

Width (mm)

640mm

Outer Finish

Black Powder Coating

Material

Mild Steel

Design

Nova Live R

Fixing Kit

Wall Bracket including Screws and plugs

Accessories

Digital Thermostat and 24hr Timer

Guarantee

5 Years

Projection

90mm from wall to front

Watts

1500W

Volts

220V

Power Lead Length

1.5 metres (3 Pin Plug)

IP Rating

IP20

Please Note

This model is Lot 20 Eco Design Compliant

Model

Panel Heater

Brand
"The Nova Live R is a combination of all the most functional aspects of an electric panel heater built into one stunning designer shell. It combines a simple to use digital thermostat and 24 hr timer programme option to be the most functional yet cost efficient heater on the UK market."
The range of Nova Live R electric panel heaters are available in 4 different colours (White, Silver, Black & Red) & 3 different outputs (1000W, 1500W & 2000W)
1000W Nova Live R (All Colours) - 500mm(w) x 400mm(h) 
1500W Nova Live R (All Colours) - 640mm(w) x 400mm(h) 
2000W Nova Live R (All Colours) - 940mm(w) x 400mm(h) 
All of the NOVA panel heater range can be wall mounted as standard of fitted with a pair of
Nova Live R Feet
 to allow a freestanding heating unit.
The Heat range of the Nova Live R panel heaters is: 5°C (Frost Protection) up to a maximum ambient room temperature of 35°C
PLEASE NOTE: The heater will cut out once your programmed ambient room temperature has been achieved and then will cut in and out to maintain this. It is important to spec the size of room against the heaters required prior to installation to make sure the heaters are not being overworked or that the ambient room temperature that you have set is achievable.
Using the latest  technology we have managed to manufacture all three sizes under 1 metre in width and the projection from wall depth of just 90mm meaning a slimline, neat installation to your room.
Whats in the Box?
Included in the box are the following items:
A 1500W Nova Live R in a durable black powder coated finish.
Full fitting instructions
User Manual
A detachable wall bracket for easy wall mounting installation.
We recommend the heaters are installed with a minimum of 150mm gap from all surfaces on all 4 sides.
NOTE: Under no circumstances must the heaters be covered with towels, clothing or hanging curtains to avoid overheating.
FEATURES:
The Nova Live R comes with the following features:
5 Pre-programmed timer settings (P1 - 9 to 5 Routine, P2 - Office, P3 - Commercial, P4 - Constant, P5 - Frost Protection) + 1 User Programme (UP) Which allows you to set 3 on and off slots per day over the 7 days.
Pre-set program
Days
Description
LOW
HIGH
LOW
HIGH
LOW
HIGH
LOW
P1
Monday - Friday
9 - 5 Routine
00:00 - 6:30
6:30 - 8:30
8:30 - 17:00
17:00 - 22:30
22:30 - 24:00
Saturday - Sunday
00:00 - 7:30
7:30 - 10:00
10:00 - 12:00
12:00 - 14:00
14:00 - 17:00
17:00 - 22:30
22:30 - 24:00
P2
Monday - Friday
Office
00:00 - 6:00
6:00 - 17:00
17:00 - 24:00
Saturday - Sunday
00:00 - 24:00
P3
Monday - Sunday
Commercial Location
00:00 - 6:00
6:00 - 22:00
22:00 - 24:00
P4
Monday - Sunday
Constant Heating
0:00 - 24:00
P5
Monday - Sunday
Frost Protection
0:00 - 24:00
UP
User program, Tuns at the time defined by the user - See section 4.2 of the manual
Electronic locking of the unit
1.5 meter heavy duty power lead with a UK standard 3 pin plug
Overheat cut-off
Digital display screen
Frost protection mode (5°C)
Constant heat mode
Stylish, sleek and clean design available in 4 finishes
Slim Compact Design
Electronic Thermostat
5 Year Manufacture Guarantee
Lot 20 Eco Design Compliant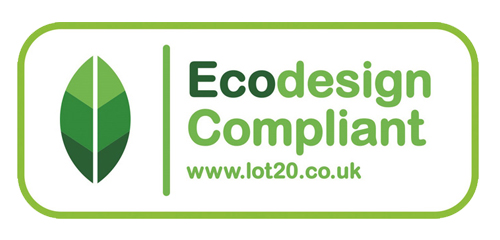 USER MANUAL:
If you have any further questions don't hesitate to get in touch and one of our technical team will be happy to help!