RICA "Atlantis" Chrome Thermostatic Electric Heating Element (150W, 300W & 600W)
WC 6TH JUNE
150 - 600 Watts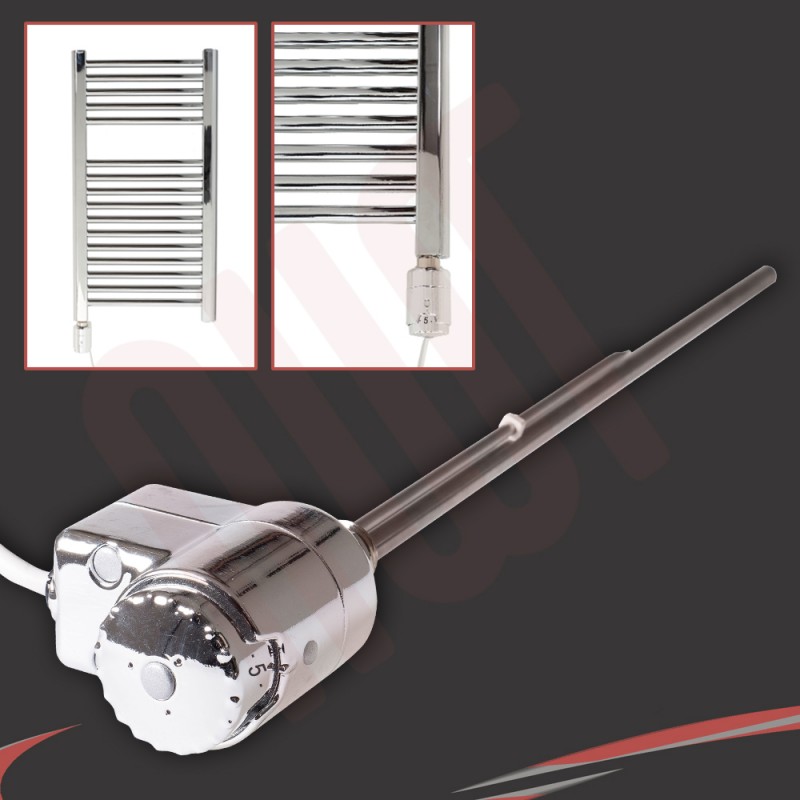 Rica's latest addition, the Atlantis electric heating element is the perfect solution for vertical or horizontal towel rails and radiators alike.
Your pre-order will be delivered when back in stock, which is currently due on Monday, 6th June
Data sheet
Height (mm)

90mm Controller (Once installed into towel rail)

Length (mm)

Element Probe Length: 220mm (150W) , 400mm (300W) , 640mm (600W)

Outer Finish

Sparkling Chrome

Design

Atlantis

Output Watts

150W, 300W, 600W

Guarantee

1 Year

Socket Width

1/2" BSP

Watts

150W

Volts

230V

Power Lead Length

900mm of White Sleeve + 50mm end Stripped part

IP Rating

IP24

Brand
The Atlantis includes innovative technology allowing for vertical or horizontal use.
The detailed surrounded is a sleek and sophisticated exterior making this a must have product that guarantees to modernise any bathroom, whilst still offering a practical solution to your heating requirements.
Features of the Atlantis Heating Elements:
PTC Technology meaning that the element can be installed either horizontally or vertically.
Temperature control is achieved by a capillary thermostat feeding back the internal water temperature.
Available in both a chrome and white finish.
Temperature Range of 5 to 70 degrees (Easy to use dial with numbers. Easy to read on either vertical or horizontal installation.
Supplied with 0.9 metre white cable.
Available in 150W, 300W & 600W Outputs.
Easy Installation.
NOTE: The Atlantis range of heating elements are NOT compatible with our dual fuel valves. If you wish to install the Atlantis element in a dual fuel setup you will have to use a t-piece connection.