RICA "Aquarius" Chrome Thermostatic Electric Heating Elements (150W, 300W & 600W)
-10%
In Stock
150 - 600 Watts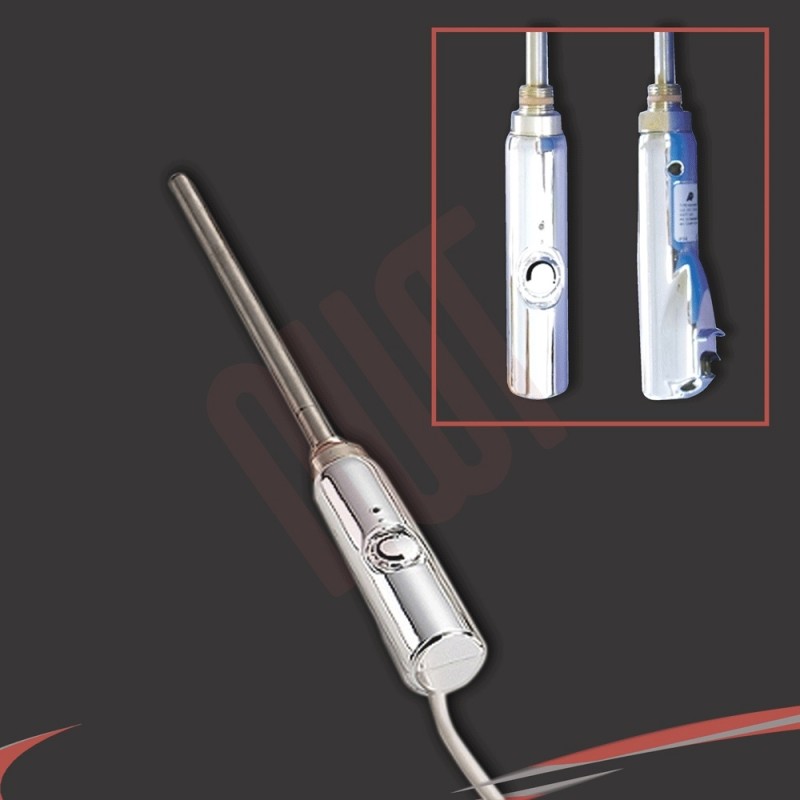 Our chrome thermostatic elements are one of the best looking designer elements on the market.
local_shipping If you order before 2pm your order will be delivered FREE on Wednesday, 25th May
Data sheet
Height (mm)

150mm Controller (Once installed into towel rail)

Length (mm)

Element Probe Length: 280mm (150W) , 330mm (300W) , 550mm (600W)

Outer Finish

Sparkling Chrome

Material

Brass

Design

Aquarius

Output Watts

150W, 300W, 600W

Guarantee

1 Year

Socket Width

1/2" BSP

Watts

150W

Volts

230AC

IP Rating

IPX4

Category

Electric Heating Elements

Brand
Electric Element for Heated Towel Rails / Radiators

- Top-quality product
- Ideal for converting heated towel rails to stand alone mains electric or duel-fuel systems.

This element must be fitted to fused spur by a qualified electrician.

Please note: To convert a heated towel rail to duel fuel operation, a T-Piece is also required, which is onsale in the accessories section of this store. 
Recommended Element Size Matrix

 
 
 
 

Approx

 Height(mm)
 600
 750
 1200
 1500
 1800

Width (mm)

 
 
 
 
 
 

450

 

150watt

150/250watt

250/300watt

300/400watt

400/600watt

500

 

150/250watt

150/250watt

250/300/400watt

400/600watt

400/600watt

600

 

150/250watt

250/300watt

250/300/400watt

400/600watt

400/600watt

750

 

250/300/400watt

300/400/600watt

400/600watt

400/600watt

600watt